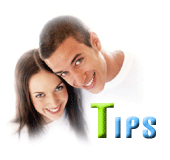 TIPS:

We realize that this may be the first time you have ever considered meeting a woman by using a service such as ours. This section is intended to allow you to benefit from the experience of others. By interviewing numerous men and researching volumes of material, we have compiled a list of hints that will prove beneficial in your research for an Uzbek woman. Even if you are an old hand at this, it's never too late to learn something new.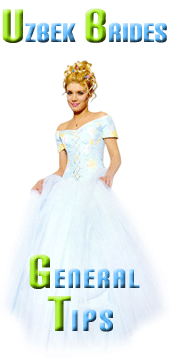 GENERAL TIPS:



Be unlike others: Try to make your every letter ORIGINAL and different even from your other letters.

Read the ladies' profiles carefully: We will provide you with extensive profiles of your "Dream-Brides". It will help you a lot in establishing relationships with these women.

Do not place too much emphasis on the woman's photo: Remember this might be just an amateur snapshot. Take out your driver's license and look at your photo: is that really representative of how you look today? The point is that the woman in the photo may look quite different in real life; so don't be too easily discouraged from some photos. We see all the women in real, and if we presented you this particular woman, she totally fits into your criteria.

Be honest - somehow women always feel when men lie. And you don't want to build long relationships on lie. So, truth, all truth, and nothing but truth.

Keep records on your correspondence with each woman (make personal folders), thus you will always be aware of what she is referring to, when she writes: "To answer your question: Yes, I am!" It is important to make copies of the letters that you send to the women. By doing this, when a lady responds to you, you can simply refresh your memory as to what you initially wrote her. So, keep records!

Be precise in description of yourself. It will always work on your favor.

Don't get discouraged if you don't get an immediate response from her. After all, it takes some time to put one's ideas on the paper. Because they are interested in you already, it won't take them long to respond.

Be gentle - ladies love that!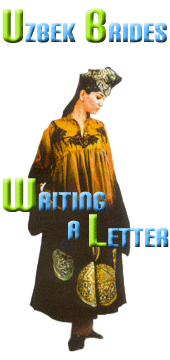 WRITING A LETTER:
Needless to explain the crucial role your very first letter might play for you. Will her reaction to your contact message be positive? Women around the world are alike in at least two ways. Contrary to men tending to want to know just facts, they all want to know details about things and they like them being described in a romantic manner.

Use proper writing style and be polite! Don't send just a couple of lines, try to make your introductory letter informative enough and put clear your intentions and your purpose.

When you write to a woman, tell her know enough about yourself, about the place you live at, what you enjoy to do, the goals you pursue in life, what kind of person you are. And of course, what sort of a woman you are looking for. But be careful again! Don't commit the mistake of many men making all of this sound like a shopping list. Be romantic and happy and describe things in a positive manner so that a woman could almost picture in her mind what it is that you are talking about.

You may find it useful to do some independent research on the country of origin of the woman you are interested in (Uzbekistan). Not only will it impress the woman, but it may save you from committing a gaffe. You must always remember that this woman was raised in a totally different culture than your own. Obviously, it is in your best interest to know as much as possible about that culture. Our About Uzbekistan section will be very helpful for that.

Try to keep the initial letter fast-paced. You certainly don't want to be discussing things like marriage and what your children might look like in your first letter! You may want to tell her a little about yourself, where you were raised, and what schools you have attended. Write a little about your interests, hobbies, likes and dislikes. Basically, just write about things that you would normally talk about on a first date.

Make sure you ask her plenty of questions about herself in your first letter. People like to know that others are interested in them and their activities. By asking questions about her she will think that you are interested in her as a person and she will want to respond to you immediately.

Remember when writing your letter that this woman's native language is not English. That doesn't mean she will not be able to understand your letter, but by keeping it simple you will have a much better chance of successfully communicating with her. Try to avoid using four- or five- syllable words; instead of impressing her, you will probably just confuse her.

If you want to attract a good quality woman, then you must show you are intelligent too. How do you know if you are doing a good job? Very simple: she will be interested in you and will tell you so!

Write in the tender accents of love! You can win any woman this way. Love is the bridge to their hearts.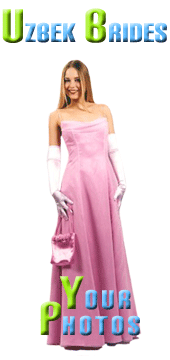 YOUR PHOTOS:
Don't send just any photo. Take some time and put some thought into it. For example, if you are the outdoors type you may want to take it while hiking or biking. The point is to give the women the best possible representation of yourself.

Please make sure that you look very much alike yourself on your photo. You don't want to see her disappointment if you mismatch your own photo when she meets you in person. You can ruin all your previous relationships that way.

Do not use very large photos (in sizes), make a normal sized photo: something near 300x400 pixels.

Make sure you are seen(!) in your photo. Sometimes people send photos when it's absolutely impossible to see the person there. They are either too small in the photo, or they are in the group of people, etc.

Don't use black-and-white photos - for some reason they are not quite welcomed among women. They want colors!

Send 3 or 4 photos. You can send more, so we could choose from them and add 3-4 photos to your profile.

In general, the better your photos are, the more chances you have. Try to make 3-4 professional color photos of normal size, where you are very well seen and very much alike yourself, and which shows who you are in your daily life.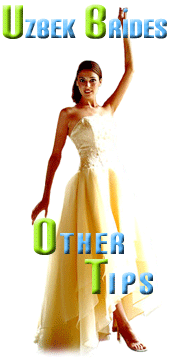 OTHER IMPORTANT TIPS:
Do Not Send Money!!! Just like anywhere, there are honest people and there are dishonest people. The point of your correspondence is to develop a special relationship with a foreign woman, not to purchase one. We want you to be aware that you may contact women who will ask you for money for one reason or another. If you are asked for money it should immediately set off alarms and you should proceed very cautiously. There are instances where there may be a valid reason to send money to someone with whom you have been corresponding for some time.

Try including a little something extra to let her know she is special. This could be a picture of you as an infant or a toddler, or maybe your own beautiful poem. The idea is to try and distinguish you from others. You may wish to use our special service by sending her (her favorite) flowers, which would be delivered together with your printed out letter to her personally. We will send you a photo of her receiving your letter & flowers. This will probably guarantee you a quick respond.

Should you get to the point that you want to visit the woman or women you are corresponding with, we strongly recommend that you consider us to help you with everything. Don't do it by yourself, in any case. Travelling abroad is very different and can be much more dangerous than domestic travel. With our agency all you have to worry about is meeting the women you are interested in, we will take care of all the other details. You never know what it's going to be like once you meet the woman in person. If it doesn't work out for some reason, we will make sure that you have other options to meet other women.

The last and probably most important tip of all is: be patient. Consider for a moment how long you have been searching for that perfect mate: ten, twenty, even thirty years? This is an important process and the results of the decision that you make will be far-reaching and long lasting. Take the time to correspond with your chosen women before committing to that special one. This is probably one of the most important decisions that you will ever make, so please be patient, be thorough, and most of all, enjoy the process!


Ready for happiness? Join now!