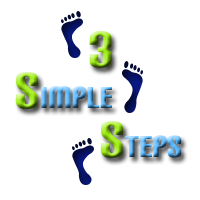 3 Simple Steps: How it Works


Here are a few steps that we will go through to find your true love among thousands of beautiful, tender, and smart ladies from Uzbekistan.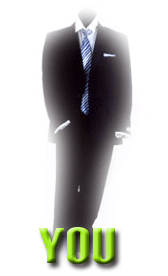 Step #1: YOU:

1. Send us your photos - minimum 3, maximum 7. Let it be professional color photos of normal size, where you are very well seen and very much alike yourself, and which shows who you are in your daily life. You can find out more on photos in our TIPS section.

2. Along with your photos, send us an introduction letter about yourself and the standard profile information. Write a good letter about yourself. See our TIPS section on writing letter advices. As for your profile, we will send you a detailed questionnaire - just fill it in and send it back to us.

3. Then, send us all the requirements you have for your future bride. You must understand that orders like "beautiful and loving girl under 25" wouldn't be quite helpful. Actually, the more, the better, but remember, we cannot get 100% of what you describe, but we will do our best to be as close to your "must-have-list" as possible. Don't write just "pretty", because this term is different for different people. Be precise! Say what kind of hair, eyes, height, weight, and even legs you want. On the other hand, the broader you search the more choices you will have. We will send you a checklist for your convenience - just fill it in and send it back to us.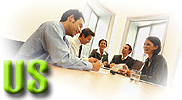 Step #2: US:

We will clarify what kind of lady exactly you are looking for. We would probably pose some additional questions to you if we don't find answers in your questionnaire, and after that we will start a massive search for your potential dream-bride!

We will contact all our affiliate marriage agencies throughout the country and send your "Dream-Bride" description.

After that, they will send us all the profiles of women who fit into your criteria.

Then we will create a list of all the ladies meeting your requirements.

Then our agents will contact the ladies from this list with your introduction letter, photos and profile's information and evaluate the level of their interest in you as their potential life-partner.

And finally, we will make a target-list of those who are interested in you (minimum 3 ladies, otherwise we will continue searching) and get all their contact details.


This all will take us around 2 weeks. After 2 weeks we will report our results - minimum 3 ladies who most likely will satisfy you and who found you interesting too. We will create a special page exclusively devoted to you personally and upload there the extensive profiles with photos of all these ladies. Then, we will send you a link to this page on our website, so you could get to know your potential brides. You write us back whether or not you liked our job and whether or not you want to get in touch with these ladies.

If you do, we will ask you to pay the rest of the amount ($50) and after your payment is received - we will send you all of their contact information.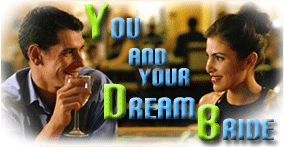 Step #3: YOU AND YOUR DREAM BRIDE:
Now you have everything you need to get your dream come true! You have 3 (or more) ladies you have described as your dream-bride (chosen out of thousands!), who not only of your preference, but are also interested in you! You have all their contact details. And they are waiting for you to contact them. Now, all you need to do is to try to get to know them better through correspondence (e-mails, letters, phone calls, else).



Would you enjoy surprising one of your favorite ladies with a basket of lovely flowers, box of candies or a big food basket? This is a very special way to send your first letter. Just email your letter to us. We will print it out and have it hand-delivered, along with your flowers, candy or food basket. Also we'll take the picture of her receiving your gifts. Photos will be emailed back to you. This will cost you only 50$ and will add a romantic touch in the beginning of your relationships with your lady.

When you feel something special about one of the ladies (when you like her a lot or maybe even fall in love with her) - you may want to come here and meet her in person. Contact us, and we will instruct you on your further steps then. We will help you with absolutely everything: booking tickets, meeting at the airport, hotel reservation, first romantic dinner with your dream-bride, and even short-term trip with her as tourists to one of the ancient cities or anywhere else of your choice (this will help you two to get to know each other better more than anything else.) If everything goes as planned (and we hope it will) - we will help you with marriage registration, applying for K-visa for your bride (if you live in the USA), etc. We will help with all the legal stuff inside and outside of the country. All for one reasonable and affordable price. But let's first get you your dream bride!


All right! Ready for a best adventure in your life? Proceed here: GET ME MY DREAM BRIDE!

Still not sure? Read: About Us